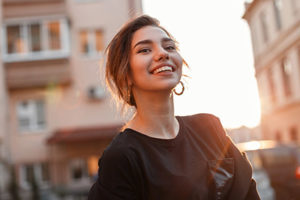 What makes a great dental office? At Lovett Dental Jersey Village, the difference is in the services that our caring staff provide. When people ask our clients about our dental work, we want them to talk about the pleasant experience they had with us. No matter which dentistry service you need, we work hard to keep your mouth healthy and your smiles bright.
Lovett Dental Jersey Village Has the Best Dental Specialists
We strongly believe that the more services that we offer, the more people we can help. For that reason, we offer dental specialist services for people of all ages at Lovett Dental Jersey Village. Some of the dedicated specialists who carry out these services include:
Orthodontists
Maxillofacial surgeons
Endodontists
The team at Lovett Dental Jersey Village focuses on providing reliable services that you can trust for your whole family, and we want those services to be affordable. That's why we work with a variety of health insurance companies. We'll break down the costs, so there won't be any surprises.
Even if you don't have health insurance, we can make oral care affordable to you. In fact, we offer a membership program that provides up to thirty-five percent off all of our services. Best of all, these benefits start right away, so you can take advantage of the membership on your first visit.
Convenient Appointments and Flexible Payment Options at Lovett Dental Jersey Village
Beyond working with insurance providers and having our own membership program, we work with financial providers. LendingClub and CareCredit, for instance, can get you the money that you need upfront. Afterward, you can pay back the loan in easy-to-afford monthly payments.
Do you want to find out how much your dental needs will cost? Then, come into our Lovett Dental Jersey Village office. The payments and insurance process is easy and puts you on the path to improving your oral health.
Of course, we also understand that dental emergencies happen, which is why we also offer emergency dental services. In addition, we strive to keep convenient hours of operation. Unlike some dental offices, we open early and stay open late. Don't worry about taking a sick day or using up your vacation hours at work. We're open on Saturdays.
Whether you knocked out a tooth or cracked one while eating, it's important to have a dentist to count on. At Lovett Dental Jersey Village, we're proud to offer reliable services for the whole family. You don't want to worry about finding a different dentist for every member of your family. For this reason, we offer adult and children's dental services. Our staff members can work with people of all ages, so you don't have to visit multiple dentists to get the care that your family needs. In fact, our motto is to treat you like family. Our warm and inviting atmosphere helps us stand out from other dental offices in the area.
Discover the Difference Today at Lovett Dental Jersey Village
When it comes to your oral health, never put it on the back burner. Instead, contact Lovett Dental Jersey Village for more information about us. We strive to provide the services that you want at times that are convenient for you. A few of these services include:
Don't wait to have the smile that you've always wanted. Find out more about Lovett Dental Jersey Village, and see if it is the right fit for you. Contact Lovett Dental Jersey Village today at 281-890-5002 to set up an appointment with one of our dentists.