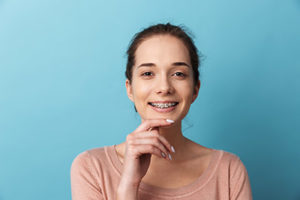 Lovett Dental Jersey Village offers excellent general dentistry services. Our team can make your visit comfortable and get you back to smiling again. In addition to our general services, Lovett Dental Jersey Village provides veneers, implant-supported dentures, high-end cosmetic dentistry, and children's dentistry. Find your Lovett Dental Jersey Village dentist today!
Lovett Dental Jersey Village's General Dentistry Services
General dentistry services we provide include:
Teeth cleaning and dental exams
Tooth-colored composite fillings
Root canals
Extractions
Crowns, bridges, and dentures
Nightguards
General Dentistry Concerns
When you have dental anxiety, we can help. Fear of the dentist is quite common, and we try to make your visit as stress-free as possible. There are many means of sedation services to help you relax and make you more comfortable. Your first appointment will involve cleaning and a dental exam. One of our board-certified dentists will conduct your exam and discuss it with you. You may have x-rays taken and have an oral cancer screening. Your cleaning will be provided by a registered dental hygienist.
General Dentistry Treatments at Lovett Dental Jersey Village
Fluoride is a mineral found in food and water that helps prevent tooth decay. Sometimes, however, there is not enough taken in to provide protection from decay. Your general dentist may recommend fluoride treatments; with a recent history of decay or other reasons, you may need additional care.
Tooth-colored Composite Fillings
Our general dentists are skilled at using tooth-colored composites to repair a tooth. Colored fillings that match the tooth are used for cracks, decay, fractures, and more. Because they are often seen, this type of material is used on front teeth. Reasons for using tooth-colored fillings include:
Decayed teeth
Gaps between teeth
Chips or cracks
Worn teeth
Broken teeth
You can protect your teeth with good eating habits and oral hygiene, as well as regular checkups.
Root Canals
Our dental staff often deals with root canals. They are very common and are not something that should be avoided. Treatment can make you feel a whole lot better after the experience of pain. Your Lovett Dental Jersey Village general dentist that performs this treatment might be a board-certified dentist or an endodontist. Treatment is made in order to save the tooth, rather than extracting it. Several signs occur to show you that a root canal may be needed. These signs include severe toothache, pain when chewing, sensitivity to hot or cold over a long period of time, the tooth is dark and discolored, and tenderness and swelling in nearby gum. You should not delay in having a root canal as problems can develop.
Extractions
A tooth may need to be removed due to decay. It could also be a problem with a wisdom tooth. Removing the tooth is done quite quickly. It is important to speak to the dentist regarding your preference for sedation. After the removal of the tooth, we may recommend an implant or bridge after healing.
Crowns, Bridges, and Dentures
Our cosmetic dentists can make porcelain crowns as well as provide bridges. Broken teeth or those lost by decay should be replaced to bring back your healthy and beautiful smile. Bridges can be supported by an implant or supported on both sides by crowns. With proper care, a bridge may last many years. We do several types of dental dentures. They include implant-supported, conventional, immediate, and a removable partial. The right denture will help you smile again as well as chew, speak, digest, and enjoy your favorite foods.
Nightguards
Grinding your teeth at night wears them down. Our Lovett Dental Jersey Village dentists craft custom nightguards for you.
Contact Lovett Dental Jersey Village Today for General Dentistry Services
Don't let your fear of the dentist prevent you from seeking help, contact Lovett Dental Jersey Village today. You may become more confident, display a winning smile, and discover better dental and physical health. Give the general dentist at our Lovett Dental Jersey Village office a call at 281-890-5002 to schedule your appointment today.